French Language Training Classes In Mumbai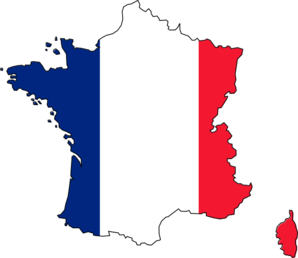 French is ranked as the 2nd most spoken language across the world with an approximate speaker of 175 Million people around the world, by which you are able to understand, read, write and speak the French language. It is also considered as a formal language in 41 countries and besides this, we are able to offer French Language Training Classes In Mumbai to help you to promote as well as increase its importance with the best faculty within our centre. With our course, we help people to improve a basic understanding of the French language. It also contains basics of reading, listening and speaking which involves of the vocabulary, pronunciations, sentence framing and basic grammar. Languages like French helps you to prepare you for DELF (Diplômed' études en langue français) it a certificate which is managed by the Ministry of Education, France.
Why Learn French Language.?
---
French - A Business Developing Language
France is considered to be world powerful economy of the world because they have been able to foremost leader in offering innovative technology to the world.
Scholarships in the World's reckoned Universities
If you talk about graduate school they have always chosen at least one foreign language and most of graduate schools decides to adopt French language which is commonly spoken after English.
Improve your skills
To develop interest of learning French language help an individual to enhance their critical as well as creative thinking skills by which progress is always been easy way for them. With help of such languages you can quickly add to your new ability.
Language Enhancement
The French language has also helped in granting itself in growth of English. Beside this, learning French after English help you to be a master in understanding grammar and all vocabulary word to the root.
Novice's' Level
Course Contents:
Grammar, vocabulary, speech acts in relation to the French society. Mainly describes how to conduct oneself in varied circumstances.
Intermediate Level – 30Hrs
Course Contents:
Grammar, vocabulary, and various speech acts in relation to french society i.e. how to conduct oneself in french society in different situations. Writing small instruction brochures, hoardings, advertisements, resumes, and compositions.
Intermediate Level – 30Hrs
Course Contents:
Grammar, vocabulary, as well as different speech relates to French community i.e. how to indulged oneself in French community in different conditions. Writing small instruction brochures, hoardings, advertisements, resumes, and compositions. ᾰ Self Introduction ᾰ Interaction with your work, family, daily routine ᾰ Express like and dislike ᾰ Understand Directions ᾰ Book Accommodation(Hotel, Flat and House) ᾰ Read and Write short text to book accommodation ᾰ Buy tickets and understand information related to travel ᾰ Buy food and clothes ᾰ Order food in a restaurant
TALK TO OUR EXPERT
9967073260